TSC Announcements
TSC Coaches Board Meeting
January 14th 5:30 to 7:30 pm
River's Edge
4611 Tumwater Valley Golf Course, Tumwater, WA 98512
All Coaches & Members are Welcome to Attend!
TCYSA Meeting
Sunday, January 7th, 2022
Starts at 6:30 pm
Location: Lacey Fire Station #31 off of Franz Road
All Members are Welcome to Attend!
Quick Links
Registration Now OPEN for the Spring 2024 season
Click HERE to register
Upcoming Events
REGISTER NOW FOR SPRING 2024
Click HERE to Register for Spring 2024 Season
Click HERE to view flyer for MOD Ages 8~12
Click HERE to view flyer for Full Field Ages 13~18
Games begin April 13th and end June 15th
Practices will begin the week of March 25th
Fees do not include the cost of uniforms, shin guards or cleats. Children are required to have shin guards and cleats are always the best choice.
Looking to become a Referee?
US Soccer Coach Development & Mentorship
All coaches who are RMA cleared can attend Blackhills FC practices for coach development.
For dates, times, and information about this program, please click HERE.
Registration contact:
Junior Soccer Program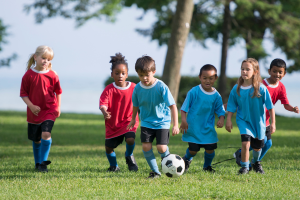 Junior Soccer Program Will be Back in the Spring 2024
Learn about this exciting program designed to help kids learn fundamentals and soccer basics before they start their soccer journey.

LEARN MORE
Mandatory Background Check & Sudden Cardiac Arrest Training, Concussion Compliance Training & SafeSport Training for all Administrative Staff, Head Coaches, Assistant Coaches & Team Managers
- Washington Youth Soccer is requiring that all volunteers must complete the Sudden Cardiac Arrest (SCA) Awareness Course, Concussion Compliance (CC) training course and SafeSport Training. This is required annually.
- Washington Youth Soccer requires all volunteers to obtain a Risk Management Application (RMA) in order to work with children. This is required annually. Make sure to select Fall 2021-2022 for the RMA when logging in. Please select Tumwater Soccer Club when it asks for Club Affiliation.
Please follow this link and the instructions provided to complete the Trainings and Risk Management Application.
Thank you for taking the time to meet all of the requirements for volunteering!
Tumwater Soccer Club
PO Box 14304
Tumwater, WA 98511
For information on Tumwater Soccer Club or its programs,
please contact us by email.
Refund Policy:
All Refunds are subject to a $25.00 Administrative Fee
The Tumwater Soccer Club is a non-profit organization registered with
the State of Washington and has been awarded 501(c) 3 status
by the Internal Revenue Service.
Sponsors & Leagues