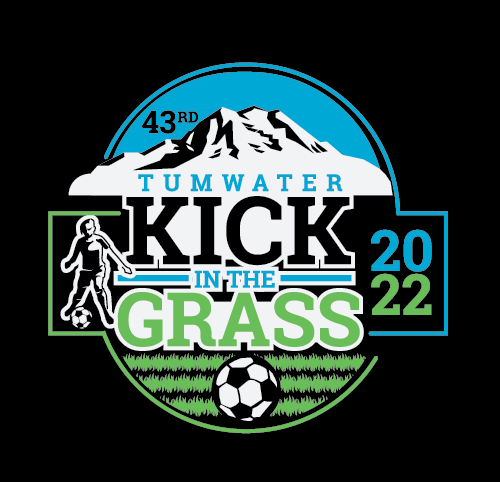 Click HERE to register for 2022 KITG
Registration Closes July 5th, 2022
Q1: Are pets allowed at the facilities hosting the soccer tournament?
A1: Pets are not permitted at Capital Soccer Fields. Pioneer Park permits pets on leash; however, pets should not be on the sidelines for any tournament games.
Q2: Are there any parking restrictions for the tournament?
A2: Parking at Capital Soccer Fields can be somewhat limited. Start times have been staggered to facilitate the ebb and flow of attendees between matches and we ask that everyone please limit the length of their stay so that others have a place to park for their matches. There are several area parks where teams could even set up a homebase and then carpool back to the soccer fields for games. In addition, it is a great opportunity to get out and take in some shopping and sights that our community has to offer including the beautiful Tumwater Falls.
Q3: Does the home team need to provide the game balls?
A3: No. Game balls are provided by the tournament.
43rd Annual Kick in the Grass Tournament
July 22, 23 & 24  2022
Washington's Longest-running Youth Soccer Tournament!

KITG Stresses Sportsmanship!
Kick in the Grass (KITG) Soccer Tournament
The...